Cowen & Co., a research firm, reports the cannabis market will be valued at $16 billion by 2025. With the legalization of cannabis making it feasible for business owners to open up shop in select states, the market may be even more valuable in the coming years as more states throughout the country may look to legalize it.
No matter how safe your client's business practices are, there is always a chance of their operations harming a consumer and it can lead to legal action. As an agent, you know how to assess the risks and exposures facing each client. With our experienced brokers and comprehensive insurance program, you can be confident that you have the competitive edge you need. Let's breakdown Veracity's CBD insurance program and show you how it can be your insurance solution.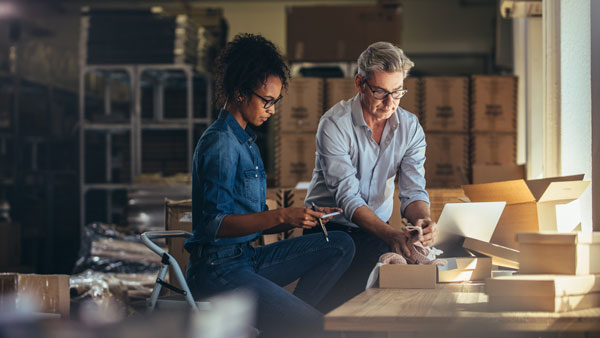 Veracity's CBD/Hemp Program Highlights
Customers could suffer from defective CBD products and it can lead to a huge financial headache for your clients. Our CBD insurance program is designed to cover a variety of businesses within the industry that are involved in the processing, manufacturing and selling. Whether your client is involved in the topical CBD/hemp industry or the ingestible CBD/hemp industry, our program offers low premiums and fast turnaround times through our in-house underwriting. Coverages include crop insurance, property insurance, product liability insurance, and inland marine coverage.
Here are the program highlights:
Topical CBD/Hemp
Minimum Premium: $2,500
Target Classes:

Topical Ointments
Topical Products for Animals (Shampoos, Ointments, etc.)
Skin Care Products
Spa Supplies
And More!
Ingestible CBD/Hemp
Minimum Premium: $3,500
Target Classes:

Nutraceuticals
Vitamins
Supplements
Weight Loss Products
And More!
This is a brief overview of what our insurance program offers. For more information on Veracity's CBD/Hemp insurance program, you can connect with our experienced brokers and they can help.
How Veracity Can Help
As an agent, it is in your best interest to protect your clients from the unique risks they face in the industry and find the right insurance coverage for them. Your clients could deal with a variety of claims while running their business, such as property damage, mislabeling products, customers experiencing allergic reactions, and legal disputes arising from operating. Unfortunately, a claim can setback your client's financial situation for months/years and it can be tough to get through without the right coverage. By working with Veracity, you have access to a comprehensive CBD insurance program and experienced brokers who understand this complex industry. We strive to provide quality service and give our agents a competitive advantage over others. Get in touch with us and we'll get started on assessing your clients needs.