Your accounts can vary from start-ups to well-established operations throughout the country. Veracity Insurance Solutions is a national brokerage that covers niche markets and has exclusive insurance programs. Today, we are going to walk you through what Veracity is all about and how we can be a resource.
Learn more below.
We're Product Liability Focused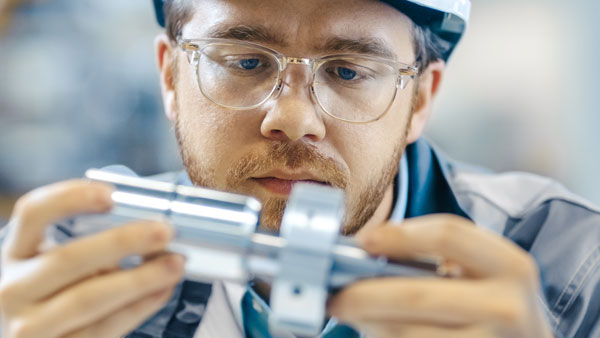 You work with a variety of accounts and we are about building your business up. Veracity Insurance Solutions is a wholesale brokerage that specializes in product liability insurance. The programs we created are comprehensive and specific to the needs of manufacturers and importers.
Veracity is licensed in all 50 states. Our brokers partner with agents from all over the country and evaluate their unique needs.
Check out our target classes below.
Product Liability Target Classes
Classes
Nutraceutical, Vitamin & Supplements
Beauty & Cosmetics Products Manufacturing
E-Cigarette and Vape Products
Sporting Goods Manufacturing
Consumer Products
Industrial Products
Product Recall
Discontinued Products
Medical Devices
Food Products Manufacturing
Clothing Manufacturing
For more information on this program and how Veracity can help, please contact us.
We Have Exclusive Programs
While we are known for our product liability focus, we offer exclusive insurance programs for a variety of industries, such as contractors and outdoor and recreation. Our contractor program offers higher liability and umbrella limits if your accounts are in need of that type of coverage. The outdoor and recreation program has no deductible options available, additional insured endorsements, and accident/health coverage.
Contractors Insurance Program
Target Classes
Alarm Installation (Fire/Burglar)
Construction Managers
Demolition Work
Environmental Contractors, Including Pollution
General Contractors (Residential or Commercial)
Oilfield Service Contractors
Salvage Operations
Sandblasting
Security Guard Contractors
Swimming Pool Contractors
Erection, Service & Repair
Visit our Contractors Insurance Program page for more information.
Outdoor and Recreation
Target Classes
Ropes & Challenge Courses
UTV Tours
Guided Snowmobile Tours
Climbing Gyms
Fishing Guides & Outfitters
Zipline & Canopy Tours
Canoe & Kayak Rentals
Bicycle Tour & Rentals
Sports & Recreation
Visit our Outdoor and Recreation page for more information.
The right risk management program can make a big difference when building a client relationship. Veracity understands the risks each space faces and offers competitive premiums for your clients'. For a full list of our exclusive insurance programs, visit us here.
We're Experienced
We know there are a lot of brokerages out there and are glad you are considering us to help place coverage. Price point is at the top of every agent's list. Our brokers understand price points and can target premiums for various industries.
Every insurance program we created covers certain exposures specific to an industry and we can easily estimate premiums based on that. Plus, we can tailor coverage based on each client's needs and give you an idea of a price point before the application goes through.
With over 50 years of experience among our brokers and underwriters, we can guide you through the process and let you know what carriers will expect. This gives you all the information upfront and you can relay it to your clients without wasting their time.
We Provide Fast Turnaround Times
We believe that the quote to bind process doesn't necessarily need to be a long one. Instead of waiting for days or even weeks, you can receive a quote from us within 24-48 hours. Veracity wants to be a resource and a partner in your business. It's important to us that the quote to bind process is fast.
Our brokers have experience writing for hard-to-place clients, start-ups, large businesses, and much more. Get in touch with us and we can start assessing your needs.