Veracity Insurance Solutions' Vape Insurance Pros (VIP) program provides general and product liability insurance with specific coverages that are designed for those in the vape and e-cigarette industries. Whether these businesses manufacture e-liquid/e-juice and e-cig devices or operate a retail vape shop that sells e-cig devices, having the right type of insurance is vital to protect businesses.
Consider what could happen to a vape business owner if, for example, someone had an allergic reaction to an e-liquid that was sold? Or, what if they distribute e-cig devices that malfunction and causes bodily injuries or property damage? The business, and business owner, could be held legally liable for damages, even though they aren't the physical manufacturer of the e-liquids or e-cigarette devices. Legal expenses alone could cripple a business but compensatory and punitive damage awards could put anyone out of business.
---
How We Can Help
As national leading experts in the industry, Veracity Insurance can help you navigate the insurance marketplace to obtain the broadest coverage available for your e-cig or vape business, no matter where you are in the country. Veracity created the Vape Insurance Program specifically with the vape and e-cig businesses in mind. The Vape Insurance Program offers benefits that many other insurance companies don't, including:
No Health Hazard Exclusions for E-liquids or E-cigarette Devices:
Many insurance companies either totally exclude all health related issues or severely limit coverages. Veracity's insurance program specifically carves our e-liquids and e-cigarettes from the health hazard exclusions, providing your business with broader liability protection.
---
Startups and New Ventures Welcome:
While some insurance companies may deny coverage for new vape and e-cig companies, Veracity can help new ventures get the coverages they need.
Low Minimum Premiums:
With multiple policy options available, you can choose the policy coverages that best fits your needs and your budget. Veracity offers some of the most competitive premiums in the industry, yet still provides the coverages that e-cig business owners need to safeguard their company.
---
Additional benefits are available in the Vape Insurance Program through Veracity Insurance. Contact one of our experienced brokers to discuss coverage options available to you and your business. Whether someone works with high end mechanical Mods or they operate a vapor shop, Veracity is their insurance solution.
---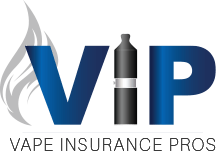 Veracity has created a program exclusively for e-cigarette and vape business owners. To receive a free quote, or to learn more about Veracity's e-cigarette insurance policy, please visit Vapeinsurancepros.com.
Target Classes
Manufacturers
Distributors
Importers
Retailers
Vape Shops / Stores
---
Program Highlights
Start-ups and new ventures welcome
Low minimum premium
No health hazard Exclusion
General Liability limits: $250,000 - $20 million
In-house underwriting authority
---
Additional Coverage's
Transit coverage
Product recall coverage
Property coverage
Pollution coverage