According to Fortune Business Insights, "The global personal protective equipment market size was at USD 54.23 billion in 2019 and is projected to reach USD 92.86 billion by 2027, exhibiting a CAGR of 7.4% during the forecast period from 2020 to 2027." Personal protective equipment has been on the rise and people need it now more than ever. There is a huge opportunity to grow and expand efforts in this industry.
If you haven't tapped into this market yet, now is the time to do so! You can show your value by presenting Veracity's Personal Protection Equipment Insurance Program. Our brokers are well-versed in this space and can guide you through our comprehensive coverage.
Learn how Veracity's Personal Protection Equipment Insurance Program can serve your business efforts
Veracity's Personal Protection Equipment Insurance Program Highlights
At Veracity, we pride ourselves on being able to provide comprehensive programs backed by reputable carriers. Our Personal Protective Equipment Insurance Program is no different. Wherever your client falls in the supply chain distribution, our program provides a solution of broad coverages.
See what we have to offer below.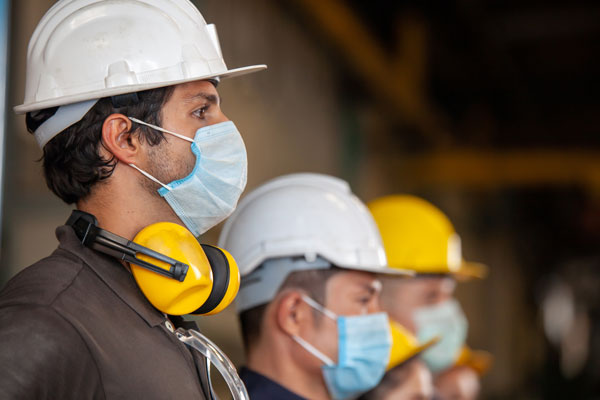 Target: Personal Protection Equipment (PPE)
Operations: Masks, Hand Sanitizers, Booties, Gowns & Face Shields
Class: Mfg, Distributors and Importers
Coverage: CGL, XS and PROP
Highlights
Occurrence & Claims Made Form
FDA Certified Equipment Only
MP: $3,500
Excess Limits up to $10M
Next-day Quoting Through our In-House Program
Product Liability Space Specialists
This is a brief summary of what our program offers. For more detailed information, contact one of our experienced brokers. They can assist you and answer any additional questions.
How Veracity Can Help
By working with us, you have access to our knowledgeable brokers and in-house underwriting team.
Our brokers have over 20 years of experience placing businesses in a variety of industries. We are committed to providing a positive experience and walking you through the insurance transaction. By having the information up front, you can explain the program to your clients and be prepared to answer any questions. We can also tailor the policy to include coverages fit for their needs.
The underwriting team can quote and bind quickly. There's no need to wait around for a quote and keep your clients waiting for days. Since our brokers have access to an in-house underwriting team, you are able to close business faster and keep your clients happy by handling their request in a timely manner.