State and federal laws make some accounts difficult. Cannabis property insurance accounts tend to be one of those difficult lines of business. Good news! Veracity Insurance Solutions is a wholesale brokerage with readily available markets that will help you place your cannabis property accounts fast the first time.
As an agent, some of the biggest challenges are understanding the current carriers in this space, gaps in coverage from what is available, and how to get all the information needed from your clients to make it a smooth process. We here at Veracity will help coach you before they meet with the insured and make sure you know what is needed upfront for the carriers.
Let's walk you through our program and how we can serve you.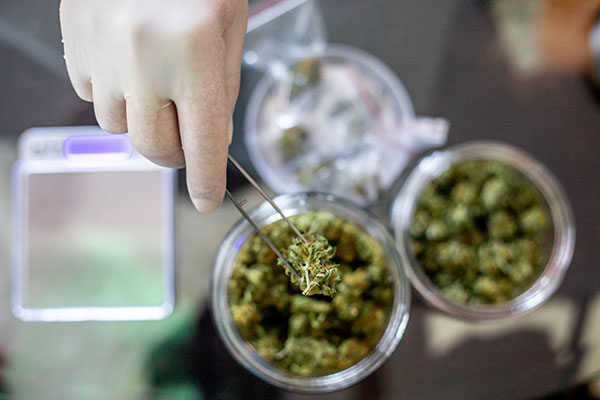 Cannabis Property Insurance Program
You know insurance and we know cannabis risks. With this combination, serving your cannabis clients has never been easier. The right risk management program makes all the difference when building a client relationship. Veracity understands the risks this space faces and offers competitive limits and reasonable premium for your clients' cannabis property.
Here's what our program offers:
Property Coverage Highlights
Max TIV Authority P/Location: $1M
Max Finished Stock P/Location: $500K
Max Harvest Cannabis Materials P/Location: $500K
Supplemental coverages: property extraction and property cultivation (indoors, outdoors, or in a greenhouse)
You can access our entire Veracity cannabis insurance program by working with our brokers.
The following coverages are available:
General liability
Inland marine
Crop coverage
For more information, you can visit our website or contact our brokers for a complete coverage assessment.
How Veracity Can Serve You
We pride ourselves on working with the top cannabis providers in the industry and our in-house underwriting team gives us the capability to bind quotes in a matter of days. Most carriers will take between three to four weeks to deliver a quote and there's no time to wait around. We have gotten cannabis property insurance applications in the morning and bind high level business by the same evening. Our property carrier allows for coverage in the event stock isn't put back each night and that gives you an extra selling point for your clients.
Our brokers have over 20 years of experience writing for hard-to-place clients, start-ups, large businesses, and much more. Get in touch with us and we can start assessing your needs. We hope you will consider Veracity's cannabis property insurance program for your clients.