The telehealth space has experienced a rise in popularity. It's easy to see why! Telehealth appointments are convenient in so many ways. Many patients choose telehealth over visiting a medical office because it is simple to get quick answers from the comfort of their home or office. Medical professionals like offering this online option because it gives them an opportunity to increase their patient base.
As an agent, you may want to consider tapping into this market and showing your potential clients the value of covering this new service. Veracity's Telehealth Insurance Program delivers comprehensive coverage, knowledgeable brokers, and quick turnaround times.
Let us walk you through this program below.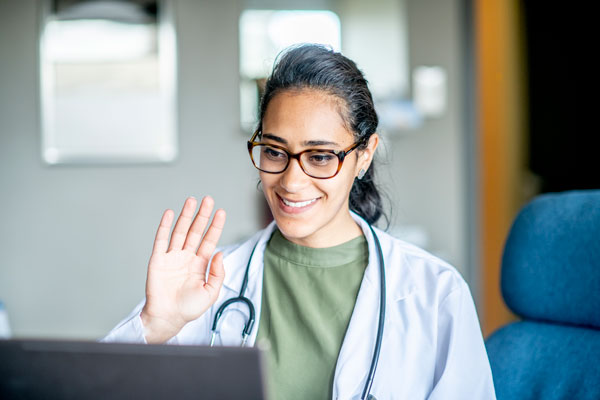 Veracity's Telehealth Insurance Program
Whether your client is big or small, they are going to require different coverage amounts. With Veracity's Telehealth Insurance Program, our agents have the convenience to tailor your client's policy to fit their certain needs.
Learn about how Veracity can be your solution below.
E-health
Bodily injury
Physicians and medical practitioners coverage
Technology E&O
Product liability coverage
Cyber and privacy coverage
General liability, including products and completed operations
Commercial property coverage
Worldwide coverage
E-health Target Classes
Telemedicine platforms
Health apps
Remote patient tools
Patient and health research
And more!
E-health Limits
Limits up to $10M
No deductible
Minimum premium: $5,000
---
Telemedicine
Professional liability
General liability, including products and completed operations
Technology liability
Employee benefits liability
Cyber and privacy liability
Fire legal liability
Claims made or occurrence forms available
Coverage in all 50 states
Worldwide coverage for claims
Telehealth Target Classes
Medical and healthcare providers
Fitness and wellness professionals
Manufacturers
Healthcare software
And more!
Telehealth Limits
Connect with a broker to tailor coverage that fits your clients' needs
Our experienced brokers can provide additional information on how they can tailor a policy to fit your client's needs. If you have additional questions or want to get started, contact one of our brokers.
Partner With Veracity
You value your clients' time and need to work with a brokerage that values it as well. Our experienced brokers work with an in-house underwriting team and can deliver quick turnaround times in a matter of days.
One of the huge advantages of partnering with Veracity is our commitment to delivering comprehensive coverage and low premiums. From the beginning of the process, a Veracity broker will walk you through the program and let you know what to expect from the carrier. By having this information upfront, you can answer any questions your client may have and show how the telehealth program aligns with their needs.
Thank you for considering Veracity for your insurance program needs. If you are interested in our program, please contact us.