Fall is just around the corner and that means it's almost time for fall festivities. From haunted houses to pumpkin patches, many people gather to celebrate this fun season. It could be well-worth your time to pursue this type of business. The seasonal business may increase your contacts and all you need to do is show your value. That's where Veracity comes in and can help you deliver a comprehensive insurance program to your clients.
Learn about Veracity's Special Events Insurance Program below.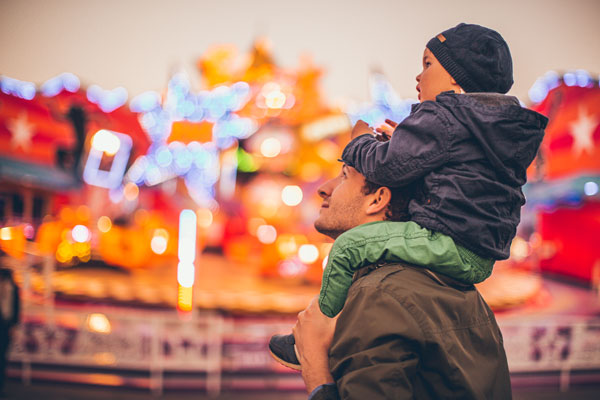 Veracity's Special Events Insurance Program
We understand that each client will require specific needs. That's why our program can be tailored to each individual. Our brokers can write policies based on each client's specific business needs regardless if that's on an annual or short-term basis. If your clients are looking to add an additional insured, it can be done with us. Learn more about how Veracity can be your solution below.
Available in All 50 States
Low Minimum Premiums
Low Deductibles
Excess & Umbrella Policies Available
Liquor Liability Available
Occurrence & Claims-Made Forms
Admitted & Non-Admitted Carriers
Coverage for New Events
Limits
$1,000,000 Per Occurrence
$2,000,000 Aggregate
No Deductible
In addition to fall festivals, we also write coverage for:
Corn Mazes
Haunted Houses & Trails
Hayrides
Live Actors
Mechanical Devices
Pumpkin Patches
Two-Story Structures
And much more!
This is a brief overview of our Special Events Insurance Program. Our experienced brokers can provide additional information on how they can tailor a policy fit your client's event(s). If you have additional questions or want to get started, contact one of our brokers.
Partner With Veracity
Injuries and lawsuits are huge worries for many clients in the special events industry. Our experienced brokers understand those worries and know how to cover those exposures. We can address any concerns and walk you through the program. By knowing what the program offers upfront, you can address any questions your clients may have and we can move forward from there.
We're known for our low premiums, fast turnaround times, and comprehensive coverage. Our goal is to give our agents the best service and help them stand out from competitors. If your clients want additional coverage, we offer excess and umbrella policies as well.
Thank you for considering Veracity! Our brokers look forward to working with you and providing your clients with a comprehensive program.