CBD has made a splash in the market and it doesn't look like the non-psychoactive cannabinoid is going to lose popularity any time soon (especially in the beauty and wellness market). According to the Brightfield GroupBrightfield Group, a data firm, they forecasted that CBD product revenue will grow to $23.7 billion by 2023 and is poised to exceed expectations over the next four years.
Due to the CBD industry growing, people who are looking to build a CBD-based business can be confident in investing and running one due to the current report. However, there is a lot that can go wrong while running a CBD-based business, such as mislabeling or harsh allergic reactions. Every business owner needs the safety that CBD insurance can offer and that's where agents like you can come in.
Here's what Chris Martin, a Veracity broker, had to say about the CBD space, "I don't think we've seen the tip of the iceberg of the CBD product liability space. With anticipated growth with carriers, it's going to get bigger and bigger. There's a lot of opportunity for consumers and agents,"
As an agent, you work hard to make sure your clients have the right policies for each unique client and the best thing you can do is work with brokers who are familiar with the insuring CBD businesses. Veracity's experienced brokers and underwriters have over a decade of writing and binding policies.
Our knowledge and expertise in the industry allows our brokers to customize forms and endorsements to meet the needs of insureds. We work with national insurance carriers allowing us to specialize in being able to help your clients meet contract agreements with third-party vendors as well.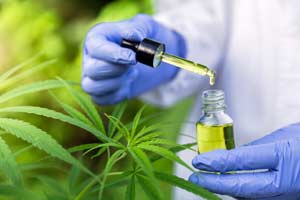 CBD Insurance
Most product liability coverage options on the market are written non-admitted on a Claims Made Form and usually include a health hazard exclusion that restricts coverage. Depending on the type of CBD products being sold, we can place these accounts on an occurrence form in the admitted market with no health hazard exclusions, all through some of our exclusive carrier partnerships.
"We specialize in CBD liability and have the strongest carriers in this space who truly understand the business. With our knowledge and experience, we know what the process and have the ability to indicate premiums before the quotes are created. The process is smooth and we know what the carriers need," - Chris Martin, Veracity broker
Work With Veracity
Veracity is committed to creating a positive experience for our customers and setting a higher standard on how business should be done. As the Brightfield Group already stated, the CBD industry is set to grow by the billions and won't be shrinking any time soon. Our experience with CBD insurance coverage, in-house underwriting, and fast turnaround times can give you the competitive edge you need.
We also pride ourselves on being able to work with hard-to-place clients and start-ups are more than welcome. Lastly, working with Veracity means that there are no surprises and you get exactly what you expect. Our brokers will talk you through the process and are more than happy to answer any questions.
Contact your broker to learn more about Veracity's CBD insurance today!